Are You Frustrated And Confused Trying To
Build Your Online Business?
Give Me Just 5 Minutes…
And I'll Give You The Tools To Be As
Successful As You Deserve To Be!
All The Expensive Courses, Training And Loud Offers That Promise To Teach You How To Build An Online Business And Create Income From Home Can Be Overwhelming!



Even The Best Mentors Seem To Assume You Know The Basic Steps To Get Started Or Maybe They Don't Want To Teach That Part Of The Process. 
Whatever The Reason, It Results In More And More Expense And Frustration For You!  And You Are Not Alone.

That's Why I've Put Together Profit Momentum.  It's Training For New Internet Entrepreneurs And Those Who Have Been At This A While, Are Still A Little Freaked Out About Simple Technology And Still Aren't Making Any Money.
Hi, I'm Celene Harrelson, I've been online since 2007 and have built several online businesses.  I'm a self taught WordPress Ninja and I can teach you to build and maintain your WordPress site and the marketing strategies that will drive free traffic to your blog and build your internet business.
Everyone needs help building the momentum it takes to make money online. It doesn't just happen overnight. From time to time we all get stuck and need a little push to get started again.  You'll  GET RESULTS here at Profit Momentum.
What if you could listen to a teleseminar that would explain how to do something that you needed to know when you need to know it?
What if all you needed was a little expert advice to finish that product you've been struggling with?
What if you could ask questions and get step-by-step answers from the experts?
That Would Certainly Be Worth $27.00 A Month, Wouldn't It?
Act Now And Give Profit Momentum A Try For Only $1.00!
I've Heard Enough! I'm Ready To Join!

You'll find the results driven training you need to move your business forward right here at Profit Momentum.  You'll get videos, reports, home study courses, training teleseminars, webinars and handouts every month that will help YOU get your business up and running in no time!
We'll share what works and what doesn't.  We'll share the products and courses that will give you the best training for the the money.  I had to learn these things the hard way so you don't have to!
Each month we will thoroughly cover a topic from the Profit Momentum Formula™.  By the end of each month you will be a Ninja on that topic!
Every month there will be live webinars where I share my screen and teach on a variety or topics.
  You'll learn about…
Domains

Hosting

Autoresponders

WordPress website building

Blogging

Opt In Pages

Building Your List

How To Get Free Traffic

Sales Pages

Marketing Strategies

Affiliate Marketing

Article Marketing

Social Media

Branding

Product Creation

Continuity (Membership) Sites


And much, much more!
 There will be lots of new resources added to your members area every month, too!
AND…
We will have a live Q&A session each month, where you can ask me anything you want to know about building your online business.
You would expect to pay at least $97 a month for all of this…
But, You Get It All For The Incredible Risk-Free Value Of
Just $27.00 A Month!
Wait!!!
ACT NOW & GET YOUR FIRST 2 WEEKS FOR $1.00!
30 Day Money Back Guarantee
Try the product for 30 days,and if youre not completely satisfied just send me an email and Ill send you a refund. You have absolutely nothing to lose and all the risk is on me!
BONUS…
You also get my all the newest paid products in the "Byte Size Training" series video coaching every month at no charge! That's right, this is free to you and only you.  I add a minimum of 2 trainings to this series every month! 

Yes, I Want Instant Access To This Incredible Results Driven Profit Momentum Training For Just $1.00 For The First 14 Days!
Sorry, this program full and is closed until further notice.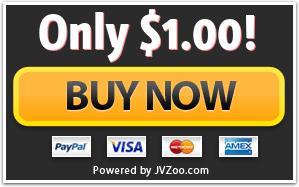 P.S.  With Profit Momentum you'll enjoy the privileges of membership that you won't find at this price at other membership sites.  Let Profit Momentum show you how to stop circling your mountain and start climbing it.  Get results, get Profit Momentum!
P.S.S.  It's risk free and only $1.00 for the first 14 days!  If you don't like what you see, simply cancel. Otherwise you will be billed $27.00 once a month for this results driven training.  Isn't it time you get the help you deserve? You have everything to gain and nothing to lose! 
See you on the other side…